Digital Nomads Christmas Gift Guide
Do you have a friend who has decided to become a digital nomad? Before they leave, or maybe if they are coming home for the holidays, get them a present to remind them of you. In this digital nomads Christmas gift guide we look at useful presents that digital nomads can take with them on the road.




Buying Presents for Digital Nomads
Buying presents for digital nomads is not always straightforward: those who have embraced a nomadic lifestyle have simplified their lives and have completed a life audit to shed all possessions they no longer need. Therefore, giving them extra stuff to carry in their luggage is normally a big no-no.
Before we proceed with the digital nomads Christmas gift guide, here's a suggestion: ask your digital nomad friend to create a wish list on Amazon. This way, you can look for items within your budget and also avoid buying duplicates.
Dear Digital Nomads, Please Create an Amazon Wish List!
Dear digital nomads, do you feel like no one understands you and your need to work and travel anywhere in the world? Don't worry: banish second-guessing with a wish list. Everybody wins: you know what you are getting and your friends won't have to do any research into what to buy.
Useful Christmas Presents for Digital Nomads
The operative word for any presents that you buy for your digital nomad friends is: 'useful'. The second most important attribute of any present is 'small' and by that we mean portable. Virtual presents work even better.
Mobile Hotspot
When free WiFi is not immediately available, a mobile hotspot can be a great asset. This hotspot from Huawei is unlocked to all networks, is super compact and lightweight.
Adjustable Laptop Stand
An ergonomic laptop stand may seem like a luxury, but it can help prevent neck and shoulder pain in the long term. It doesn't take too much space because it folds down into a compact and easy to carry tray. Lavolta makes metal laptop stands that are sturdy and quite lightweight.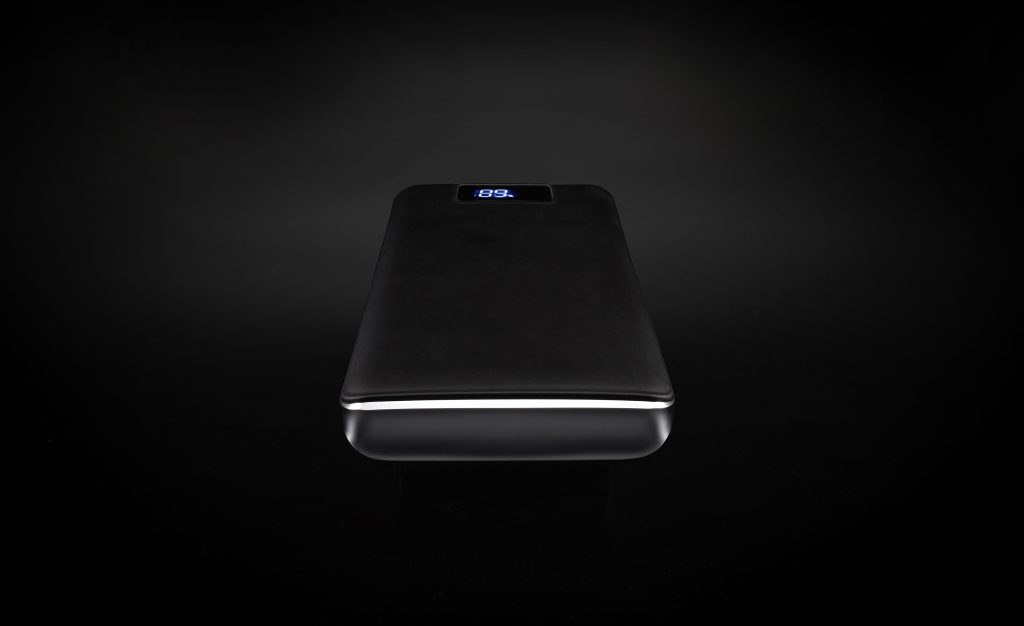 External Hard Drive
Backing up your work is essential, whether you are a digital nomad or not. External hard drives have evolved in the last few years and are now pocket-sized and lightweight.
Taking a mirror image of your laptop and saving it onto an external hard drive is a life-saver in case of laptop damage.
Toshiba makes sturdy yet small external hard drives that are perfect for travelling.
Power Bank
Charging devices is a daily occurrence for digital nomads. Digital nomads need a reliable power bank that is not heavy nor bulky to carry around when they are not in co-working spaces or near a power outlet.
There are so many different power banks on the market so, in terms of which one to choose, dimensions and charging capability are the main factors.
Goobay makes high quality power banks.
Spare USB Cables
Smartphones and tablet USB cables tend to wear out over time and buying replacements can be very expensive (especially for Apple products).
AUKEY manufactures high quality USB cables for both Android and Apple devices (Apple MFi certified) at a fraction of the cost.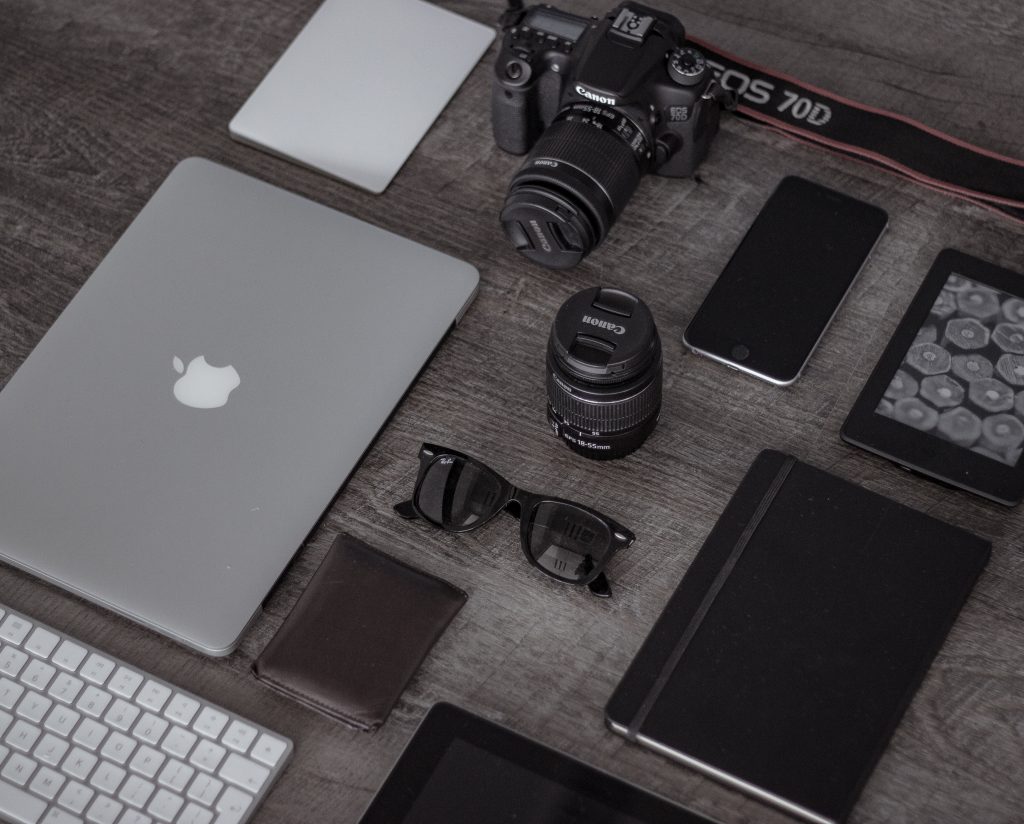 Foldable Bag or Backpack
We discussed how difficult it has become to travel with just hand luggage in a previous post. If you can manage to pack everything successfully into one piece of hand luggage, adding one more item that folds neatly shouldn't be a problem. A folding duffel bag or backpack can be very useful for splitting the contents of one piece of luggage after landing at your destination, to carry laundry to the launderette while travelling, to pack gym clothes etc.
Luggage Organisers/Dividers
Rummaging through luggage to find something is very time-consuming, especially at security controls in case you need to take liquids out of your hand luggage. Travel organisers/luggage dividers are practical zip up bags that are clearly labelled for items of clothing, shoes, toiletries and laundry.
Mini Tripod
A folding mini tripod can fit in any small bag and can be used for more than just photography: it can also cradle a smartphone for vlogging or video conferencing. When staying in Airbnbs, it holds a smartphone in place to watch videos handsfree. Manfrotto makes stylish and robust tripods that will last a long time.
Airbnb Gift Card
Please note that Airbnb gift cards can only be purchased in US dollars and redeemed by individuals in the US. At the time of writing, Airbnb gift cards can be worth from $25 to $500. The beneficiary can add the gifted value to their account and use it against bookings of less than 28 days. .
Luggage Lock
Luggage locks are certainly a welcome gift for any traveller. Travel Buddy makes security padlocks with a lifetime guarantee.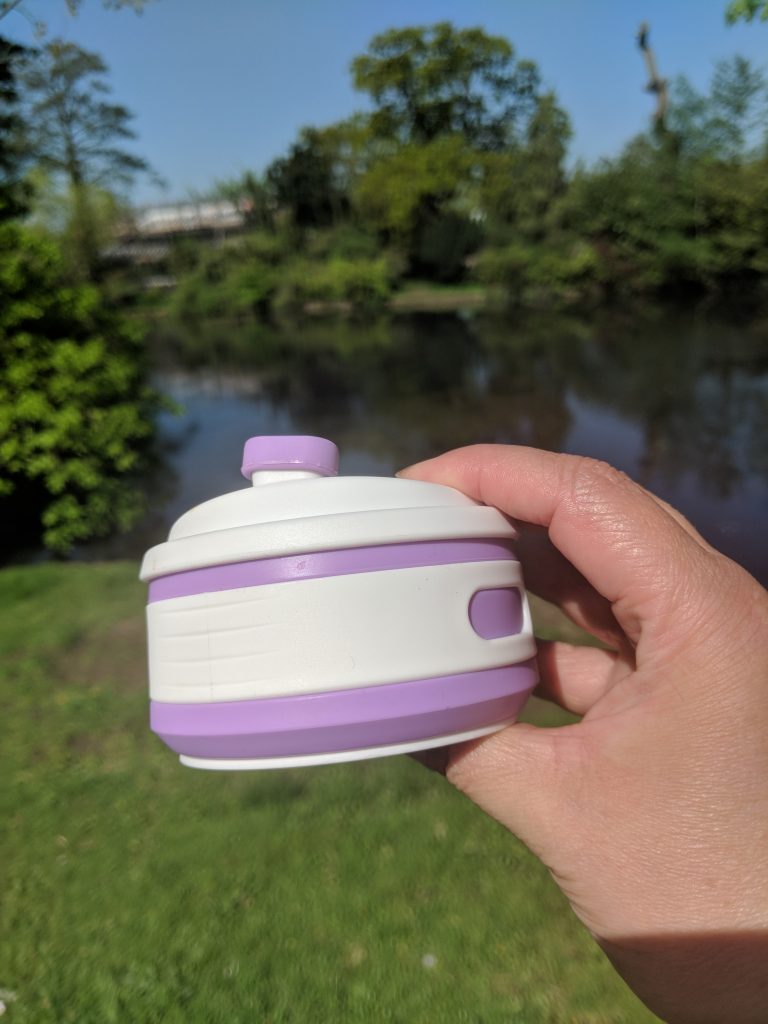 Collapsible Coffee Cup
Digital nomads are fuelled by coffee and disposable coffee cups have a heavy carbon footprint. You can invest in a reusable, collapsible travel coffee cup made of washable silicone, which your digital nomad friend will surely appreciate. These types of cups are made to last and are easy to wash. See also our review.
Audible Membership
Audiobooks are very popular among digital nomads so a membership to Audible from Amazon can be a great idea.
Subscriptions to Apps
Apps can be useful to digital nomads who want to be productive, stay fit, find local events while on the road.
Examples of premium apps include Evernote and Slack; you can also read our blog on productivity apps for more information.
For digital nomads who are into meditation, the Aware Meditation app has plenty of short meditations to do on-the-go (use this link and quote AWARE50 for 50% off your purchase).
A Wish, Granted
If your digital nomad friends have provided you with a wish list, this Christmas you can grant people's wishes and be the fairy godmother/godfather sprinkling a little bit of happiness. While you're in shopping mode, why not treat yourself to a new gadget because you've been good all year?