Welcome to Tallinn, Estonia — the World's New Capital of Borderless Ideas
In this interesting guest post, Jobbatical explains why Estonia is a hotspot for digital nomads.

The global digital nomad community is rallying around the tiny country of Estonia to build the future of talent mobility.
As the capital of one of the world's most digitally advanced countries, Tallinn is becoming a top destination for tech enthusiasts. From the groundbreaking e-Residency programme to Starship delivery robots, there's no shortage of game-changers on the tech scene in Tallinn. The small but punchy city is also home to Jobbatical, a startup that connects tech, business and creative professionals with globally minded companies all over the world.




Along with e-Residency, Remote Year, and WiFlyNomads, Jobbatical is currently advising the Estonian government on creating the world's first digital nomad visa—a unique visa that would allow location-independent professionals to live and work in Estonia for up to 12 months.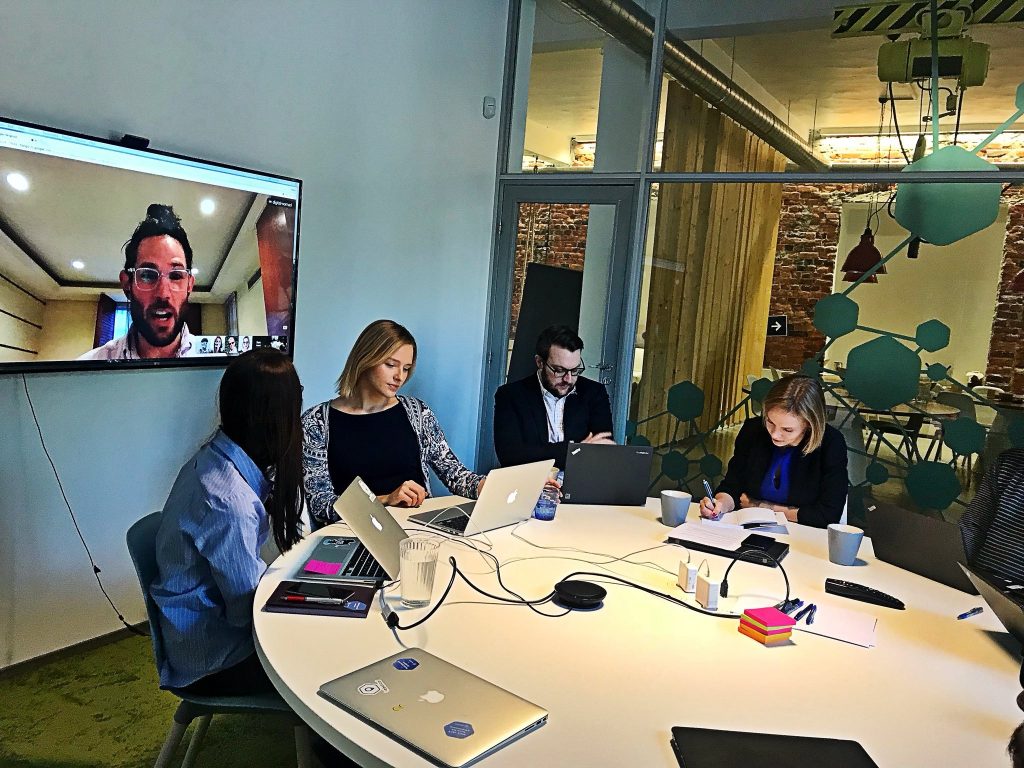 A survey conducted by Jobbatical to support the creation of the visa found that immigration laws aren't keeping up with the realities of the workforce. The modern location-independent workforce is fed up with the red tape, and it's up to governments to change the pace.
Namely, visa issues are the biggest obstacle to pursuing the digital nomad lifestyle. A majority of current and aspiring digital nomads who responded to the survey would let simpler visa processes affect their choice of destination. This presents an unprecedented opportunity for countries to attract skilled professionals with spending power to their borders.
Nomads are looking for opportunities to legally live and get on with their work in countries they're not employed in, the survey showed. When these options don't exist, people often exploit loopholes like visa runs. "We are highly skilled and many are multilingual," one respondent commented on the outdated legislation. "We want to follow the rules and find a home legally but we need your help."
Enter the proposed digital nomad visa—a herald of the future of talent mobility. "The government of Estonia will be doing a huge favor to the international community if it manages to reach the goal of the proposed visa," a community member commented. "I value all efforts aiming at openness. Equal opportunities are key to a better and more developed world."
Creating such an open world has been the driving force behind Jobbatical since day one. Founded in 2014 by three Estonians, Jobbatical has since grown into a team of 40+ people from 16 different nationalities and aims to help build equally diverse teams all around the world by connecting top talent with jobs in emerging tech hubs from Tallinn to Singapore.
Meanwhile, the talent community on Jobbatical has grown well beyond 190,000 (and counting), with members from all but two countries in the world (there are no jobbaticlers in Chad and North Korea, in case you were wondering). People who have recently found their next big career steps on Jobbatical include a former communications officer to the President of France, a freelance developer who was missing the feeling of belonging to a team, and a Romanian finance expert who found her purpose at a Zambian social enterprise.
These and countless other tech, creative and business professionals are making the entire world their workplace, and the countries that do the best job at welcoming them will reap the rewards.
Author bio:
Maria Magdaleena Lamp writes copy and content at Jobbatical, a global job platform for tech, business and creative talent. Having lived the nomad life in London and Brussels for a while, she now spends most of her days within the comforting depths of a beanbag chair at Jobbatical HQ in Tallinn, Estonia. A shameless idealist, Maria firmly believes in making the world better one international hire at a time. Follow @mcdaleena on Twitter where she is occasionally funny.