Interview with Manny Pantoja of LocalBeyond
Manny Pantoja is the co-founder of LocalBeyond, a new concept to help digital nomads and entrepreneurs organise their living and working arrangements abroad.
How did you come up with the concept for LocalBeyond?
One day Murray, the co-founder, called me and said, "I have a concept I want to run by you. You know how people regularly ask 'How do you coordinate living and working abroad?' Let's use all the months of sweat and tears we spend making our experiences perfect and deliver it in a package for people to use." And voila, LocalBeyond was born. Believe it or not, we spent more time deciding on a logo than deciding if we wanted to go for this venture.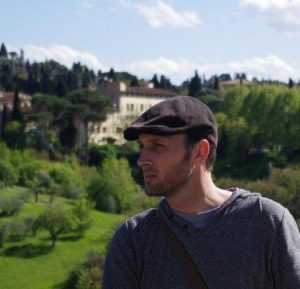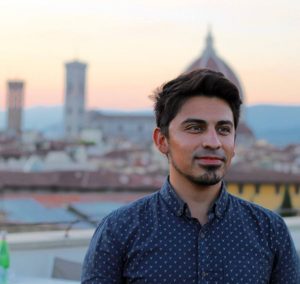 Left: Murray
Right: Manny
When did you start the company?
We started working on the company in 2015 and have spent the interim time perfecting the experience. It has been great, because essentially it means we fly off to these cities to live and work, all the while we take notes on how to present the perfect package to our clients with all the problems solved before they arrive. We get to meet great people while being there, find the best locations, and of course eat incredible food.
How do you pick locations and accommodation?
Our locations are all places where we have already lived and worked from. This way we can pass on the insight from our experiences in each city. The accommodations are picked by applying what we learned about the cities to know the right neighborhoods and the right environment so someone can comfortably live, work, and play in their new home.
What are your plans for the future?
We are always looking to expand to new cities and to add extra benefits in our current cities. Murray is currently scouting out new countries and we have full calendars of travel to see new places and continue to perfect our current locations.
Do you collaborate with co-working spaces?
We love to collaborate with co-working spaces, with coffee shops, and with fun and unique spots to make the experience of working and living beyond an exciting experience. The co-working spaces are the easy ones. Everything is designed for the digital nomad. The others can be tricky. Sometimes what may look like a perfect little coffee shop to work in, turns out to simply lack the bandwidth to get work done. We have backup plans for connectivity, but those are usually saved for the extra special locations. Like a speakeasy in Florence or a rooftop terrace in Milan. Those are too good to not make work-friendly.
What advice would you give to someone planning to become a digital nomad?
Our number one piece of advice? Do it! The concept can be a bit intimidating at first, but the experience is priceless. As far as the more practical advice, realize that you don't have to bring your entire home with you. You end up not even touching most of what you bring. And part of the fun of living abroad is buying toothpaste at your local market or finding a special shop to get a great deal on a new shirt.
More details about our services can be found at: www.localbeyond.com