Best Jobs for Digital Nomads
What are the best jobs for digital nomads? If you are planning to become a location-independent freelancer, you need to focus on skills that are in high demand and pay well, such as computer programming, translating, consulting, or teaching. Why is that? Because you really don't want to worry constantly about money while you're on the road. Let's rank digital nomad jobs in order of earning potential.
Best Jobs for Digital Nomads Ranked by Earning Potential
The following jobs are in order of highest paying to lowest paying. While every effort has been made to provide accurate information, salaries can be variable so when remuneration details are available they should be taken as estimated figures based on advertised job vacancies for digital nomads. Please note that most digital nomads have portfolio careers: they combine two or more different jobs that allow them to have the freedom and flexibility they require to fit in international travel. Digital nomads are usually self-starters who choose to be their own boss, are self-motivated and manage their time efficiently. On top of all this, they have excellent social skills that allow them to network with potential clients to secure freelancing projects.
1 Computer Programmer
Programming is always a skill in high demand, which has the potential to attract excellent salaries. Cloud computing, backend, PERL, information security (INFOSEC), C++ are some examples of skills that can attract salaries of $100K and more. ElasticSearch engineers can earn in the region of $150K.
2 App Developer
If you are already a senior developer with plenty of experience in native iOS and/or Android, Swift/Obj-C, React Native you can work remotely and command a high salary. iOS specialists may earn more than Android specialists with top salaries reaching $80K. You must be able to work at a fast pace and for long hours.
3 Games Developer
Games developers can potentially earn up to $75K, depending on experience, but at entry level they tend to earn slightly less than apps developers.
4 Web Designer
Web designers can attract salaries of up to $70K. Dreamweaver, WordPress and/or Adobe Photoshop are required.
5 Sales Specialist
A sales specialist may be required to cold-call prospective clients and do a number of business development activities to build a sales pipeline for a client. You can combine working as a sales consultant with any language skills you may have to make your CV stand out. The earning potential can reach $70K but the sky's the limit if you negotiate a good commission scheme.
6 Public Relations
Developing a media strategy for corporate clients to generate media coverage is a very desirable service. Earning potential depends on how strong your existing network of contacts is and it can reach $65K.
7 Videographer
If you already have a YouTube channel, you can use your videos to promote your services as a videographer, as well as earn advertising revenue. However, brand deals are the most lucrative so if you have a following of at least a few thousands subscribers you will likely attract sponsorship.
From filming weddings to filming corporate promos, the possibilities of earning by making videos are endless but they require a lot of hard work behind the scenes. Approaching tourist boards may not be the best option anymore because it has probably been done too much but it all depends on your location. For example, if where you are staying is not a well-known tourist destination, a travel agent might commission promotional videos. You can also contact local estate agents to film properties that are for sale and to rent.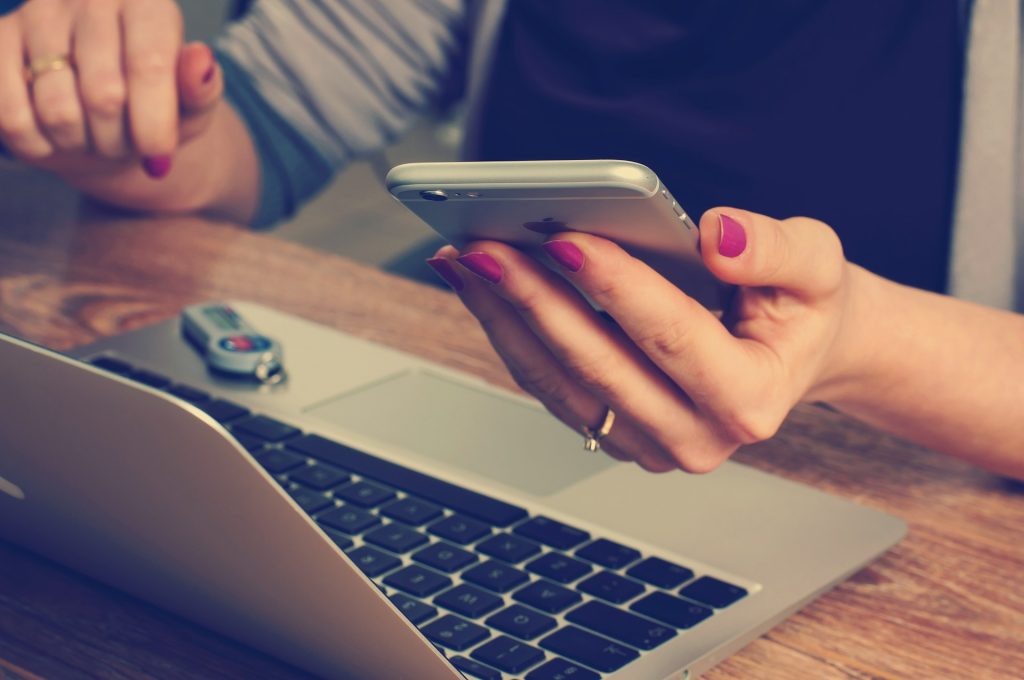 8 Graphic Designer
Graphic design takes a significant investment to learn but it does pay off for earning potential. Illustrator, InDesign and Photoshop specialists can demand salaries of about $25K-50K.
9 Social Media Management
The best way to offer social media services to companies is to contact them directly rather than bid for projects on freelancing platforms: you don't want to compete on price. It is recommended that you build a solid network of contacts before you leave your home country: if you live in the US or Europe, your clients will pay more than local clients in Asia or South America.
10 Photographer
While the photography market is already saturated and earning potential is not as good as it once was, there are still opportunities to sell good quality stock photos on platforms such as iStockphotos and Shuttershock and to work on corporate assignments.
11 Translator
Translating can be a great way to earn a living if you avoid using websites advertising translating jobs but have established good working relationships with companies. It is far more profitable to work with clients directly than using any third parties.
12 Teacher
Teaching English as a Foreign Language (TEFL) can be very profitable if you target corporate clients and offer one-to-one Skype sessions. You could also contact local co-working spaces and ask them if they are interested in offering language workshops to their members. However, you may need to become a member of a co-working space first in order to pitch your services.
13 Freelance Writer
Writing copy for clients is not the best paid job but if you specialise in an industry such as pharmaceutics you should be able to make a good living. Generic copy writing can earn you $15K-50K.
14 Virtual Assistant
While a virtual assistant job is among the most flexible and does not require specialist skills, the downsides are that there is a lot of competition based on price, so it's not an effective way to make a full time salary, and the job is time-intensive. In other words, you are required to be available on average more than any other remote job because you may need to deal with urgent client requirements. However, if you take it on as a side gig together with other freelance projects, being a virtual assistant can take care of periods of inactivity when there is no demand for other services you offer. Please note that some assignments may require that the time difference between you and the client is not over 6 hours.
Where To Find High Paying Freelance or Remote Jobs
There are plenty of websites for freelance jobs but the reality is that most of them advertise low-paying projects. The best way to find a high-paying job is to network, ask for recommendations and look for companies you'd like to work for via social media. Salaries quoted in this article are based on jobs advertised on https://remoteok.io/highest-paid-remote-jobs. This article should not be considered as career advice and salaries may vary.