Funding for Ireland-Based Businesses
There are many funding options for Ireland-based businesses, from new business grants to grants for small businesses. Whether your business is a start-up or has been trading for a number of years, Enterprise Ireland has made available various grants but not many people may be aware of them.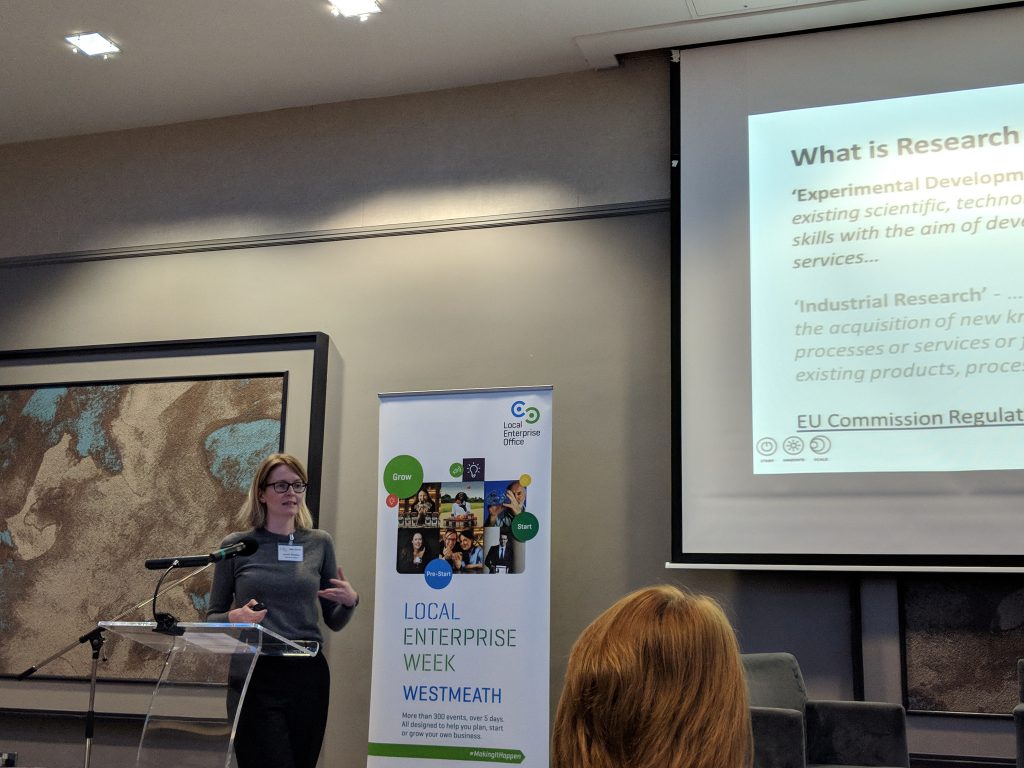 Funding Opportunities for Irish Businesses
If you own a business in Ireland you may want to look at available funding options to boost growth, test new ideas and reach new markets.
The first thing to do is to look at your Local Enterprise Office's calendar of events. These offices run free or low-cost events for businesses.
Enterprise Ireland set up 31 Local Enterprise Offices in 2014 to support Irish start-ups and small businesses. This was in response to the fact that start-ups tend to boost employment by creating new jobs. Two of the main objectives of Enterprise Ireland are jobs creation and support businesses' global ambitions.
Funding options include, for example, grants for research and development as well as tax credits.
Grants can cover capital and equipment, employment and marketing assistance (including AdWords expenditure). Generally speaking, grants tend to cover 50% of a company's upfront purchase.
Alongside these options, Enterprise Ireland also makes available a prize fund each year for Ireland's Best Young Entrepreneur. Since 2015 there have been 500 funding recipients aged 18 to 35.
List of Available Funding
Here is the full list of available funding including start up business grants and small business grants:
Feasibility Study Grants
Priming Grants
Business Expansion Grants
Technical Assistance for Micro Exporters
European Globalisation Fund
New Agile Innovation Fund
To be eligible to apply for these grants and funds a company must have ten employees or fewer. However, microbusinesses with fewer than 10 employees can also benefit from financial support.
Trading online vouchers are available from Local Enterprise Offices. For example, they can be used to pay for marketing activities such as SEO and Google AdWords.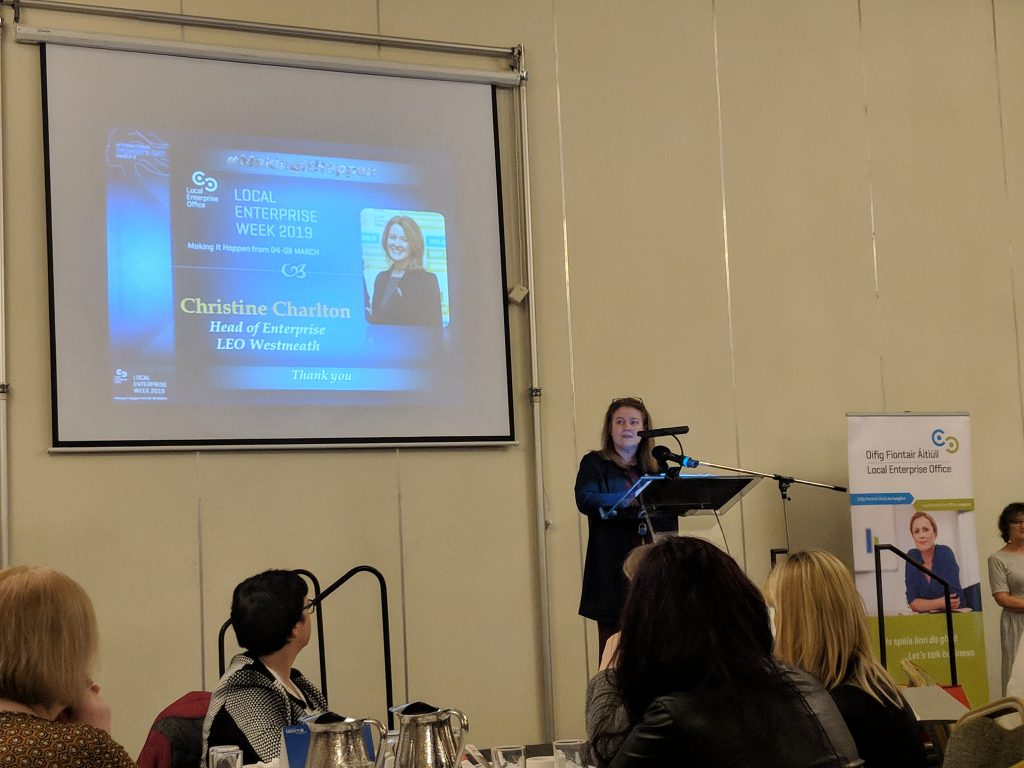 Funds at a Glance
Up to €15,000 for a Feasibility Study grant covering 50% of the investment to research product demand for a product or service.
Up to €150,000 for a Priming Grant aimed at start-ups covering 50% of the investment.
Up to €80,000 for a Business Expansion Grant for businesses after their initial 18 month start-up phase, covering 50% of the investment. There is also a grant up to €15,000 for each new full-time job created.
Up to €2,500 for a Technical Assistance for Micro Exporter's Grant, covering 50% of the cost. This grant supports businesses that want to research new market opportunities and plan to spend money on marketing.
The European Globalisation Adjustment Fund (EGF) is different from the other funding options because it supports workers who have made redundant in EU member states because of adverse economic conditions.
The Agile Innovation Fund covers 45-50% of the total cost of developing a new product, service or process amounting to €300,000 max.
Tax Relief and Tax Credits
This is a different type of funding for businesses that can avail from tax incentives for their research and development initiatives and/or tax credits. Start-ups with at least eight employees can benefit from up to €5,000 tax relief. Other related incentives including an extension to pay tax for start ups and a refund of PAYE that entrepreneurs paid in prior years.
Making Successful Grant Applications
Local Enterprise Offices provide support and advice for filling grant application forms. Notably, if you want to access the Agile Innovation Fund you can use the expression of interest form to scope out the feasibility of an idea. This can be extremely helpful before applying for funding to increase chances of success. It is also useful to talk to people who have successfully submitted applications and received funding. You can find out about them through networking events and they are often mentioned in local media. Talking of networking events, they can also be extremely beneficial to get new contacts.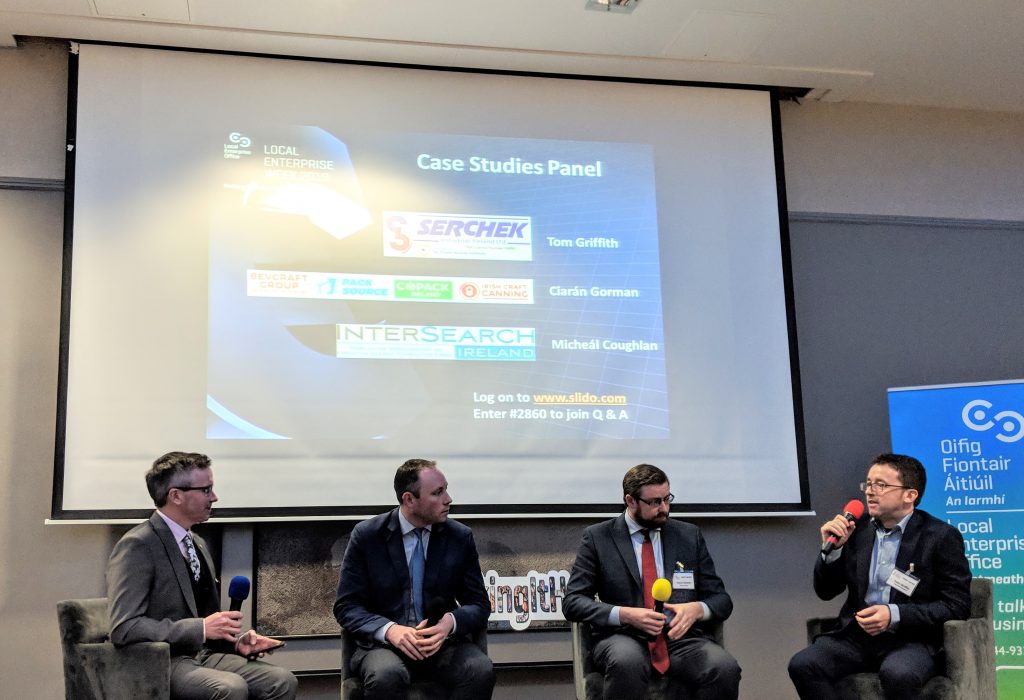 Funding Success Stories
Serchek
Sercheck provides services for the industrial door and gate market in Ireland. The company benefited from Lean microfinancing to help expand the business with a view to explore the potential to export.
Bevcraft
Bevcraft operates "Irish Craft Canning" – Ireland's mobile canning specialist for breweries. The company received a grant from Local Enterprise Office and is planning to make the business international.
Intersearch
Intersearch is a recruitment consultancy based in Ireland with 90 offices in 50 countries that benefited from Enterprise Ireland's Lean funding and mentoring support to grow internationally.
TEG
TEG is an engineering support business for pharmaceutical companies. It benefited from the AGILE Innovation Fund.
Mr Crumb
Mr Crumb is an artisanal company based in Westmeath specialising in baked goods including breadcrumbs, snacks and stuffing. Established in 1996, it supplies international customers such as Sainsburys, Marks and Spencers and Asda. AGILE funding helped the company to break into the US market.
In-Depth Case Study: SBG Portarlington
SBG Portarlington is a martial arts gym in the Midlands. It opened in 2016 and it wanted to harness the power of social media to recruit new gym members. They appointed Studio Great to create a new e-commerce website and a marketing campaign to broaden the gym's reach and generate interest in its martial arts classes.
The company received the online trading voucher form the Local Enterprise Office in Co. Laois.
The marketing campaign produced the following results:
Social media page likes up 12%
Post reach up 22%
Video Reach up 35%
22% rise in engagement
Created online sales via the website (they weren't available beforehand)
48 new sign-ups through the website (almost 1/3 of their total members)
Sign-ups up 54% (all done online)
The main advantage of getting an online trading voucher was being able to afford a marketing support service. Without it they would probably have been stuck in the realm of using amateur web developers and designers who don't provide a quality service. Most of the time this results in wasting money and time.
Calvin Doyle, Creative Director of Studio Great, shares this advice: "Go straight the LEO. They provide an amazing service and have so many grants available to Irish businesses!"