Digital Nomad Europe is a resource for digital nomads and freelancers living and working in the European Union, as well as for other location-independent workers.
It takes a special type of person to be a digital nomad: the quest for freedom and independence is greater than any thought of job security.
The life of a digital nomad is full of uncertainty and also excitement. A passion for travel and a brilliant brain for business are essential.
Navigation Tips
If you have just started your career as a digital nomad, you will find the Starting and Freelancing sections useful: they contain information on which types of freelance projects are more suitable for remote working.
The Interviews section can provide inspiration to both new and established digital nomads: interviews feature advice to new location-independent freelancers and advice on how to manage your business on the road. If you are an established digital nomad and would like to share your experience with others, please get in touch.
The Coworking section can be useful to both digital nomads and providers of co-working spaces. Digital Nomad Europe is particularly interested in featuring co-working spaces in European countries that offer good value for money.
Guest Post Guidelines
Guest blog posts requests are welcome but please note the following guidelines:
submissions should not be overly promotional, unless it's a sponsored post (which will be clearly displayed as such on the website, fees apply)
preference will be given to useful and informative pieces, with practical advice for digital nomads
articles may need some minor edits
please send good quality images to accompany an article, if available
each article should also include a short section about the author
topics that are not currently included on the website or that don't fit the overall content strategy may be rejected
unnatural or low quality links will be rejected
Here's what Google says about good quality links and good quality content:
"The best way to get other sites to create high-quality, relevant links to yours is to create unique, relevant content that can naturally gain popularity in the Internet community."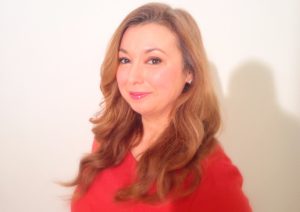 Founder and Chief Editor, Paola Bassanese
My name is Paola Bassanese, originally from Italy,  I have lived in the UK for 21 years and have always felt strongly European. Citizens living in the European Union can live and work visa-free across all European Union member countries. My other website, Energya, specialises in lifestyle and wellbeing.
This website aims to provide useful information for digital nomads and location-independent entrepreneurs. You can find practical information to allow you to pursue your digital nomad career anywhere you go.
Contact: paola@energya.co.uk Twitter: @paolaenergya
Subscribe to Our Mailing List
Privacy Information
This site collects cookies to personalise your web experience. You can set your browser not to accept cookies.
You are welcome to subscribe to the newsletter to receive more information. Rest assured that you can unsubscribe at any time. The newsletter contains information that we hope you'll find useful but if it is not relevant to you, you can opt out. We want to make sure that your personal information is up to date and you can ask to correct or
remove information.
Follow on social media