The Future of Co-working: Bridging the Gap Between Corporates and Co-working
The trend in co-working is seeing start ups and established corporates finding a middle ground in the form of flexible working. There are plenty of opportunities for collaboration across industries thanks to the creative environment provided by co-working spaces. The following is a panel discussion hosted by Work.Life co-working space in Bermondsey, London.
Bridging the Gap Between Corporates and Co-working
Work.Life hosted a panel discussion in April 2017 about the synergies between established corporate companies and independent start ups when using co-working spaces. Co-working spaces provide the infrastructure, the efficiency savings and the thriving atmosphere that enable collaboration and foster a climate of acceleration.
The panel comprised of David Kosky, co-founder of Work.Life; Pauline Roussel, co-founder of Coworkies; Tony Judd, MD Enterprise EMEA Verizon; and Onya Idoko, Post Doctorate Research Associate at UCL Institute for Global Prosperity.
Corporate companies can take advantage of the tactical opportunity of creating income from premises that often lie dormant through building co-working facilities. Freeing up real estate tied-up by giving employees a fixed desk at the office, to enabling employees to do remote working and being location indipendent, office space then becomes available to be leased out. Co-working makes it easier to achieve full occupancy of a building.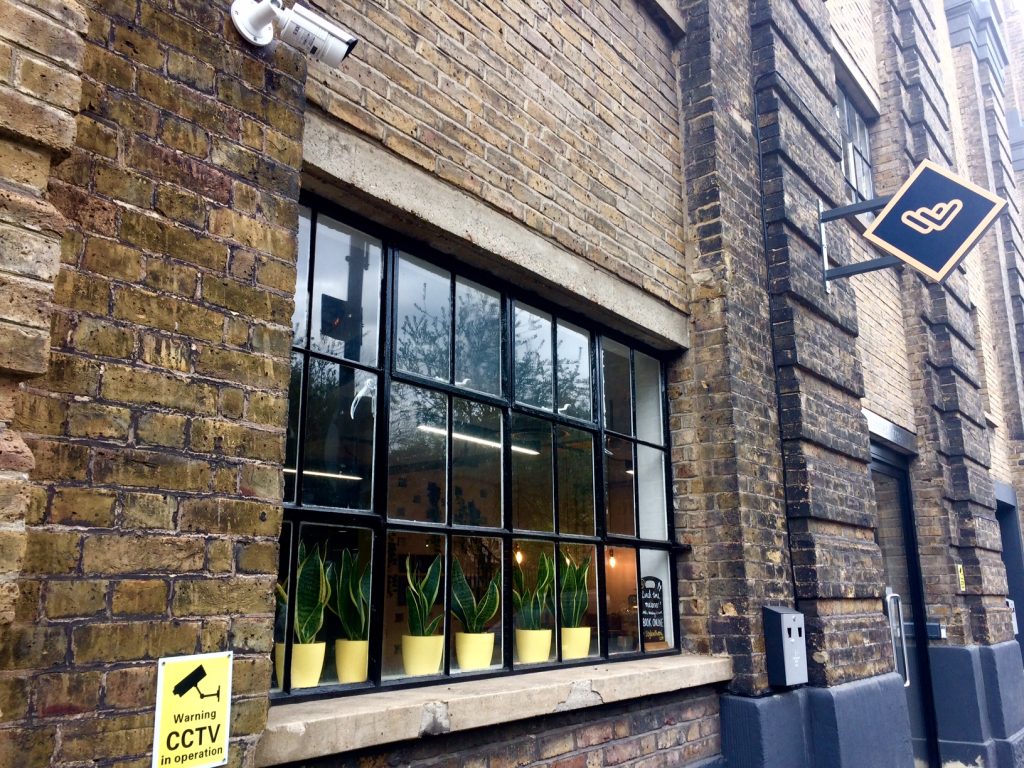 The Future of Co-working
Pauline visited 110 co-working spaces in 12 different cities and has noticed that co-working helps members around the world to connect with each other and find work/business opportunities.
Tony mentioned that the IT/telecoms industry is changing rapidly and the digital economy is completely transforming business into focusing on contextual and digital interactions with customers.
David shared his philosophy for Work.Life: intimate co-working spaces for happy work days, with an emphasis on quality of life and an enjoyable working environment.
Corporates are becoming more attracted to co-working spaces, David explained, because of the spiralling cost of real estate and the risk of taking long leases. For small businesses and start ups, paying a huge deposit on premises in a major challenge. However, there are also other factors coming into play, for example the opportunity for employees to work remotely, changing expectations of work and a need for stimulating (not bland nor sterile) working environments. Corporates are learning that co-working spaces can improve staff retention and attract new talent to their organisation.
By using co-working spaces, traditional companies get the opportunity to connect and collaborate with innovative businesses while also building their brand presence among the digital community.
Pauline used an example from a co-working space in Argentina to symbolise the future of co-working: a company deployed virtual reality technology, using goggles to get remote workers to have immersive conversations with colleagues and be brought together in the same virtual room. She mentioned the documentary The Future of Work and Death as an example of where working is heading.
Trailer: 

Buildings are becoming smarter through the use of technology and they can adapt to their users' needs. For example, co-working spaces need to provide a mixture of work environments: some areas must be quieter while others should encourage interaction between members. You can build interactive maps showing which areas get used the most.
The synergy between large corporates and small start ups can be investigated further: within a co-working environment, small businesses can gain visibility, have access to resources and expertise from established corporates, and also have more opportunities to expand in other countries thanks to the connections they make in co-working spaces.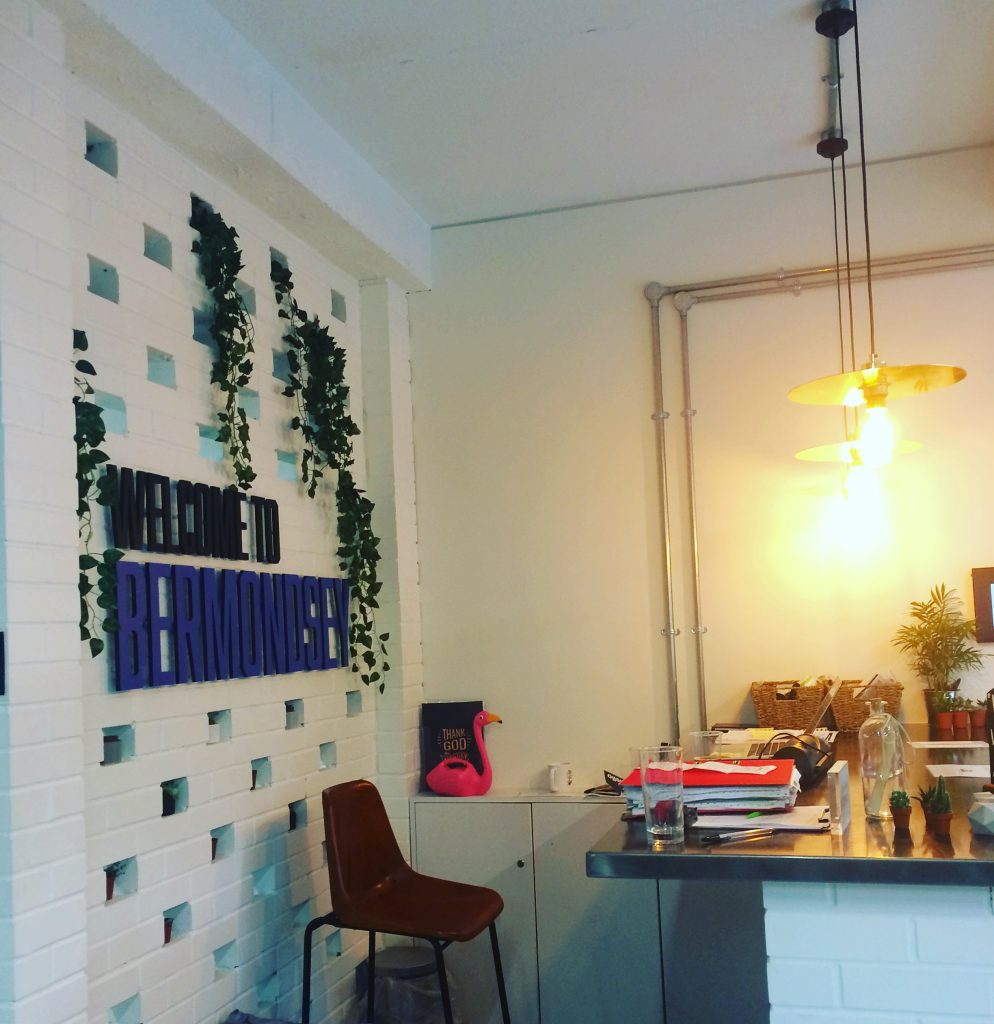 Work Environment
Younger generations prefer a work environment that is creative and stimulating to inspire their best ideas.
Pauline explained that co-working spaces help draw together people from different walks of life and different skills sets. For example, she mentioned an incubator project in Denmark taking place in a co-working space where 30 people worked together for three months giving and receiving mentoring.
While Northern Europe leads by technology, Southern Europe leads by building a vision and focusing on lifestyle. These two approaches can become integrated, according to Tony. He also mentioned dress code as a key element in the working culture of an organisation: Verizon is still very traditional, requiring employees to wear a suit and tie. Some members of staff may feel stifled in their creativity and might prefer a more relaxed approach to dress code, like you would find in co-working spaces and in start ups environments in general.
Pauline agreed that it is a shock to the system for corporate staff to visit co-working spaces where the dress code is very relaxed, especially in places like Berlin. Once you experience that type of freedom (ping pong match at lunchtime, anyone?), it is difficult to go back to your "chicken coop" office.
However, David added, sometimes you get a slice of corporate mentality within co-working spaces when corporate clients hire private offices and willingly cut themselves off from the community.
Wellness
Quality of life is a priority for most digital nomads and other enterpreneurs who prefer a co-working environment to a traditional office.
I asked Pauline which places she considers to be the best for co-working and her top picks included:
Barcelona (the best for quality of life)
Berlin (particularly in the summer, less so during winter)
Bulgaria (low cost, good climate and good internet infrastructure, plus availability of nature retreats and spas, for example in Bansko).
Wellness in the workplace is more than simply putting some plants in an office. Work.Life, for example, have standing desks available for members if they prefer to work standing up instead of sitting down. Having access to a gym and having enough space in the office to walk around and not feel crammed are also important factors. Offering childcare services is also important. For example, you can choose co-living memberships with accommodation and childcare as value-add services.
Pauline quoted a survey about co-working, which showed that 89% of people who co-work are happier than those in traditional jobs. People are essentially social animals and being in a social workplace results in better job satisfaction. Digital nomads, in particular, are often solo entrepreneurs and freelancers, so it is inevitable to feel lonely. Hiring a desk within a co-working space gives them instant access to a ready-made community. Feeling part of a community can bring significant mental health benefits.
Being in a co-working place can also be the antidote to the dreaded "Sunday night blues" or the "Monday blues": corporate social responsibility activities can bring a sense of worth by taking part in charity fundraisers, for example.
The Verdict
Although some of the key messages from the panel discussion seemed to paint an idyllic picture, it is a fact that small businesses, when exposed to opportunities to raise their profile, can significantly boost their growth. If co-working is truly an enabler for such opportunities, then it is worth the investment.