Being a Digital Nomad During a Pandemic
What can you do as a digital nomad during a pandemic? This article is a way to consider various aspects of the digital nomad lifestyle during challenging times and is not meant to be taken as expert advice.
1 Check the Local Government's Guidelines
Every country responds to crises like a pandemic differently and specific measures may be issued within regions and cities. For example, some countries such as France and Italy impose self-certification: you will need to carry a certificate confirming that you are travelling or simply leaving your apartment or hostel for essential reasons. Depending on where you are, you may be fined if non-compliant.
These are temporary measures but it is vital to respect all local regulations while they are in place.
Contact your embassy to get advice for travellers but expect long waiting times before you can get through.
2 Check the Local Health Service Guidelines
There is only a limited number of hospital beds so any sudden surge in contagion cases will over-stretch resources. This is why practising self-isolation is necessary during a pandemic.
It is likely that the local health service will advise people in non critical conditions to stay at home and monitor their condition while keeping in touch with medical professionals over the phone. It will not be allowed to simply turn up to a doctor's office or hospital without prior arrangement.
Make sure you read the World Health Organization's guidelines on keeping safe, protective measures against viruses and how to protect yourself and others against contagion.
3 Check With Your Insurance What Is Covered
Insurance providers may not cover repatriation costs during a pandemic so you need to talk to your insurer to see what is covered in your policy.
For example, some policies cover policyholders during the coronavirus pandemic within 10 days from when a country issues Level 3 warnings (i.e., avoid all non-essential travel) for evacuation. Policyholders should be covered under the 'Political Evacuation' benefit.
4 Communicate With Your Clients
As long as you are healthy and your normal work set up is running normally (broadband, mobile reception etc.) make sure you are keeping your clients updated.
If you offer services such as coaching you may want to throw in a free online session to build goodwill. Of course, this is entirely up to you how you want to incentivise and motivate your clients to stay with you during difficult times. If clients are experiencing financial difficulties you can offer a repayment plan for example.
Think of ways you can add value to your clients – it could be as simple as a newsletter with useful advice or a free webinar. You can show thought leadership by staying calm under pressure and proving to be a trustworthy business partner.
5 Prioritise Your Health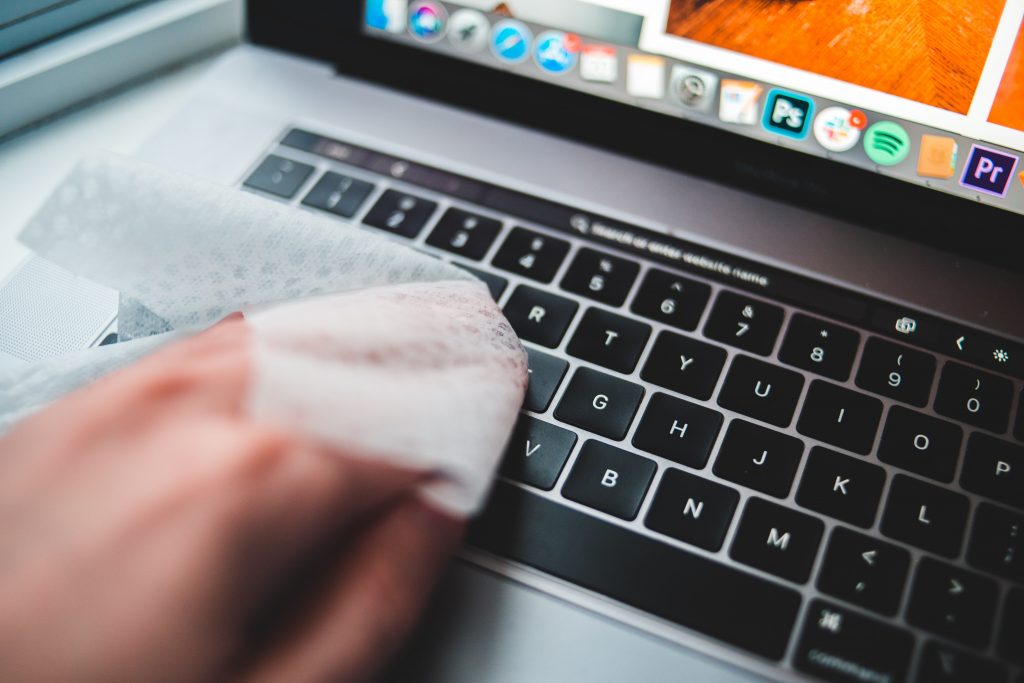 This is not the time to be stoic and keep working if you are feeling unwell. If you are healthy, the priority is to keep it that way. Physical health is obviously essential but don't neglect your mental health. It is easy to be distracted by the news and feel anxious. You may find it useful to allocate time slots for work, exercise and keeping in touch with friends and family.
There are plenty of resources online offering free exercise classes (for example, The Body Coach and Blogilates), just make sure your fitness level is adequate before starting a session.
You can also find free online meditation sessions to help you stay calm. Managing feelings of stress and anxiety will pay off in the long term. It is also useful to only check the news at set times, ideally once a day, and only from trusted sources. FactCheck for example is a great source of unbiased information, it's a non-profit and checks information in the US media for factual accuracy.
Final Remarks
The media are latching on to the fact that remote working is here to stay – it has been called the future of work (see, for example, The Financial Times). Digital nomads are well positioned to offer advice to organisations who are moving to a smart working model and to provide uninterrupted levels of service, having gained the experience of working remotely.