Tips for Travelling in Europe

Enjoy this guest blog from Ella at trekbible.
A European vacation can be an amazing experience. The historical sites, new cultures across every border, different foods, and amazing views make Europe one of the most popular destination sites for travelers. With so many countries located so close to each other geographically it's easy to experience a wide range of culture, nature, and historical architecture without having to travel too far.
If you're not prepared for your trip trying to navigate these various countries can be a stressful experience. But with a little planning and foresight you can take the stress out of your European vacation and enjoy it to the fullest!
Here are some tips to make traveling in Europe easier:
1. Know Visa Requirements and Legal Documents
Most European countries will let you travel on a visitor's visa (which means you just need your passport) and will let you stay in the country for up to 3 months. Not all countries in Europe have the same requirements though, so it's important to check ahead of time. It's also important to check the border requirements from one country to another.
For example, if you are an American traveling on a visitor's visa you can't cross from Bulgaria to Greece with just your passport. You can still visit Greece, but you will need to cross at a different border. Knowing these things ahead of time will help you develop the most effective travel route and won't leave you stranded on a border trying to re-think your plans.
It's also important to keep your passport on you at all times. Keep in mind, though, that pickpockets and thieves love to steal passports, so always keep it in an internal pocket in a bag or on your person if you can. Making a photocopy of your passport and keeping it with you in a different bag or location is also a good idea. A photocopy is not as official as a real passport, but will leave you with some form of international ID if your passport is lost or stolen.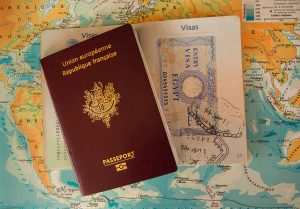 2. Use Public Transportation
Public transportation is your biggest asset when traveling through Europe. Many countries have different driving laws and most cities or even small towns aren't easily navigable by car. If you can take buses, trains, and the metro you will be able to get easily from one location to the next without having to learn a new set of driving rules for each country.
For example: you can't legally turn right on a red light in most of Europe, though many Eastern European countries don't follow their traffic lights at all.
In addition to new rules, there are a lot of narrow and one-way streets in most European cities and the roads are often laid out in a very haphazard fashion. This is because most cities were built around medieval layouts where there is a town or city center and everything radiates out of that in a confusing, jumbled spiral. This is very different from the grid layout found in most major American cities.
Keep in mind that the trains travel between countries as well as within them. This is often the cheapest yet still comfortable option for traveling from one country to another. Buses might cost less but will take longer and tend to be cramped and full of people with different cultural views on personal hygiene and personal space. Flying is faster than taking a train but will also (usually) cost more and you'll miss out on the amazing cities and countryside views along your route.
If you're going to take public transportation you can look up a main terminal at your destination or find the one in the airport once you arrive. Generally the workers there will speak English and can help you with maps, day passes, and figuring out which stops you need and which platforms to go to.
3. Don't Forget the Practicalities!
When packing for your trip don't just consider the romantic version of traveling through Europe; it's important to consider the practicalities as well! You'll need a good pair of walking shoes to get from one public transportation stop to the next, or to your destination, or even just so you can wander through Rome one day and still be able to walk through Florence the next. High heels or fancy shoes may look nice, but they will not pair well with cobblestones and days of walking.
It's also important to bring an adapter. Electrical sockets vary significantly in shape from one country to the next, so having a universal adapter or two would be a good idea so you can still use your electronics.
Also keep in mind that household voltages in Europe give out 220 volts instead of 110. So while your laptop and cell phone should be fine with just an adapter, you may not be able to plug in things like hair dryers or curling irons without having them over heat and burn out. Check the voltage range on your electronics before packing so you don't end up hauling around tech you can't use.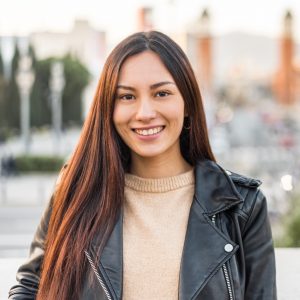 About the Author: Ella at trekbible
Ella, Content Manager for trekbible, is a writer and content specialist with a predilection for learning and exploring new places and cultures around the world. With family scattered throughout the U.S. and South Korea, she loves to see cross-cultural influences around the world. Her favorite thing to do on her travels is to taste the local cuisine of each destination.