Interview with Nick Kyriakides, NK Films
Tell me about your freelance business
My business is a Post-Production company called NK Films. We offer services for any video content such as editing, visual effects, motion graphics, colour grading and a whole lot more!
Tell me about your awards
I've been really fortunate to win a few awards over the years, namely 'Freelancer of the year' in 2018 in the Film and Motion category and again in 2020 for Yuno Juno, which was pretty surreal in a pandemic and a real privilege.
When did you start your career as a digital nomad?
I've been freelancing for almost 13 years now and have been a digital nomad for only a year and a half. Having lived and worked in London all my life, I've always had the dream to work remotely, retain my freedom whilst being creative and to be able to work on projects I cared about….just from the comfort of a sunny office. I wasn't a fan of the 2+ hours commute a day into central London but wanted to continue working with great clients that I've known for years. So, I felt to make both worlds work, becoming a digital nomad and relocating was a way forward.
What made you choose Barcelona?
I've always been drawn to Barcelona since I was 18 when I first visited and had the chance to take the leap when my partner had the opportunity to be a journalist over here, so it made perfect sense. Plus, I love croquetas.
How did the Covid-19 pandemic affect your business?
Initially, a lot of my regular clients all paused productions and I had a quiet 2-3 weeks in March 2020, as I imagine the whole world did. Then in all honesty, I had the busiest year in my entire career. My clients either pivoted their initial shoots into creating briefs that needed other ways of creative storytelling. Mostly ones that involved heavy amounts of post-production which fortunately tends to rely on making content from scratch and doesn't rely on being on film sets. This became a huge benefit to be working in post-production as you'd be able to create beautiful content from your computer remotely, exactly as you would before the pandemic. It's been very unfortunate for many people working in production, although it has created wonderful opportunities for anyone who especially works as an animator or editor.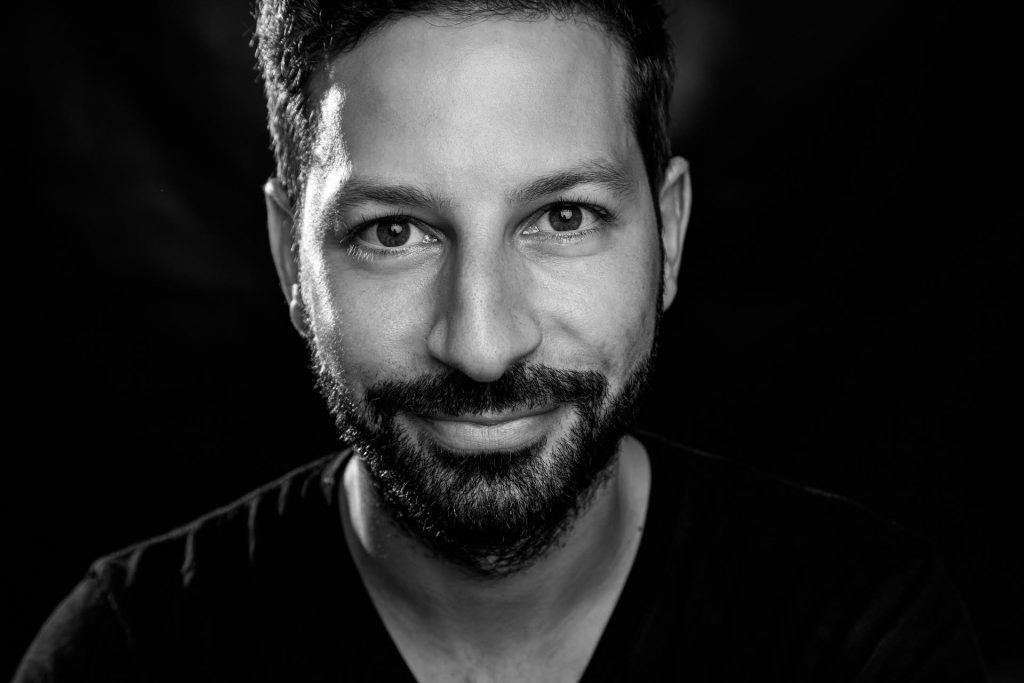 How do you get new clients?
I actually get clients from a number of ways using inbound and outbound strategies. The key to any business is the relationships you create. I have formed, what I consider close relationship with my clients and other freelancers that either turn into repeat business or referrals to new clients. I also do some outreach and apply for exciting briefs online on jobs boards using free automated hacks I've found over the years. I've created systems to get consistent clients which I spent the entire lockdown creating 2 online courses on teaching freelancers exactly this – How to discover and win clients which you can access a free taster of here – www.nkcourses.co.uk
Do you use any productivity tools?
I use a few productivity tools, I'm a big fan of tools like Trello, Asana, Monday and one that I'm loving at the moment is called ClickUp; a project management tool to keep on top of all your business and personal tasks all inside of one app.
I also use a really great email tool called Mailbutler that has cool features like tracking links to see when your client opens your mail or clicks on a link; you can schedule emails to send later, create reminders when to follow up and a lot more.
What has been your most successful project to date?
It's actually difficult to say as I think there's been many projects that have been 'successful' in different ways. In terms of exposure, I've been fortunate to have worked on short films that have been on Amazon Prime, Adidas, Google and Esteé Lauder campaigns that have gone worldwide and several commercials shown internationally on TV. It's a little like your kids, you can't pick a favourite…can you? 😄
What advice do you have for people who want to become digital nomads/want to start their freelance career?
For anyone starting their freelance journey, I would highly recommend two things; firstly to really visualise the life that you want to have. What type of projects do you want to work on? What would your role be? Who would your clients be? How do you picture your ideal day?
Once you have a clear picture in your mind of how this looks, it'll be easier to execute step two; who is someone that you know that has a similar freelance life to this? What can you model from their success to help you achieve yours? What communities or groups of people can you connect with who are on the same journey to you?
I would've saved years in mistakes and failures if I had known this earlier and really put my efforts into looking deeply into what you want and why you want it and secondly, finding others to support and guide you to get there.
Editor's note: no croquetas pictures were available/declined to comment at the time of writing but we are happy to publish them in the future.