Interview with Sean Hopwood, President of Day Translations
As part of our collaboration with Day Translations, this is an interview with their President Sean Hopwood, talking about his background, his passion for languages, his fully remote company and how it's been thriving even during a recession, and why he thinks remote translations are a great career path for digital nomads.
When did you first discover your passion for languages?
I first discovered my passion for languages from a very young age and my father is actually from Lithuania, but I never met him. So I'm thinking maybe there was this desire to learn languages because my mom always told me that my father spoke a lot of languages and so I just wanted to do too.
Then, I went to summer camp one summer and I met a girl from Pakistan, my age, and her name was Yasmeen. I just was really fascinated with her and her culture. So I just wanted to learn more and more. Then when I was six or seven years old I was living in my small town of Bartow, Florida and in my neighbourhood it was mostly Mexicans, so I used to play with them all the time.
I remember one time, one of them told me, "oh, chico!" and for some reason, by his body movements, I could tell what he was saying and at that moment I kind of realized I love understanding people. And he was so happy, "what, how do you know what I was saying?" So it was cool, I liked that.
What made you want to start your own translation company?
It's interesting because, when I was in college, I would always say: "I want to start my own company and I want to be wealthy, independently wealthy". And the funny thing is, I didn't even believe it, I just did it and I didn't know how it was going to happen. I just kept saying it and maybe that helped because it kind of pushed me toward the right direction.
I had a bunch of jobs:
I had a job as an interpreter at a law firm;
I was an interpreter for students in a high school immigrants, helping them to get into college;
I was an interpreter at a hospital and a lot of different things, horse shows, everything.
One day I got fired from my job at the law firm and I decided, "you know what, I'm going to start translating for people" and I started doing these small translation jobs and interpretation jobs, and I started making money. For some reason I had the confidence and the impulse and impetus to continue forward.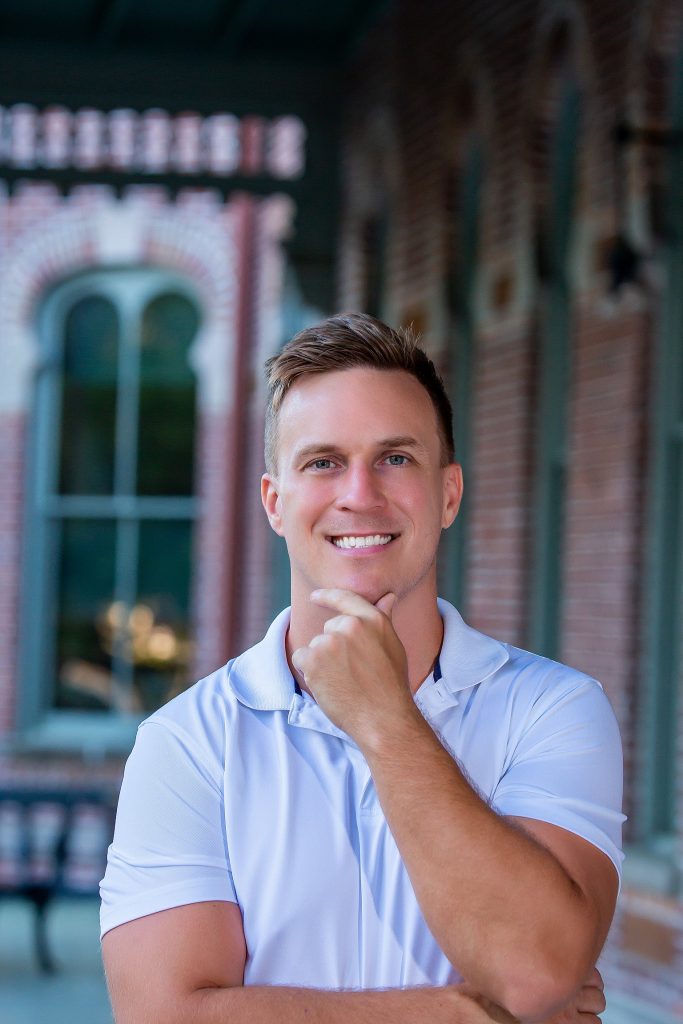 You founded Day Translations in 2007, just before the global recession of 2008. What made your company survive the recession and grow?
I started my company in March of 2007, but I didn't incorporate until November of 2007 and everything just snowballed from there. It was really nice. I founded Day Translations in 2007, just before the global recession of 2008. Well, I guess ignorance is bliss. It's very interesting: I didn't know there was this recession.
A couple of years later, in 2010 and 2011, people were telling me there was a recession in 2008 and I was like: "wow, I didn't know that".
I could get really deep into this, but I do live in my own world in a way: I create my own world and I try to create my own universe. That's why I really like this Ambassador Program that we're doing because I want to create my own universe.
I want to create my own universe with the people who represent our company. I want the people who represent our company to be languages enthusiasts, linguists, people who are enthusiastic about culture, geography and anthropology, because I'm not looking for someone to be some huge famous person all around the world. I'm looking for people to be in our niche and people who like the same things that I like and people who will attract the kind of audience that I want to attract, which is a more intellectual crowd, a more culturally and cosmopolitan crowd.
Basically it goes into the kind of the person I am. I try to make my own rules in a lot of ways, but also probably for our industry, with the globalization of the world, it was a really good time, but there were companies that started before mine, like in the Nineties, that are huge now, like TransPerfect and Lionbridge.
I'm happy with what we got. It just grew because of all the hard work I put into it, I worked 14 to 16 hours a day. I was writing manuals every day for a couple months about how the company should be run and how the company should be working with all the protocols and how I want our company to be represented, the brand, the coloring, how we answer the phone. I mean, I went off, I went crazy, you know, writing and writing and writing, it was cool.
What is your long term plan for Day Translations?
One plan is to never retire. I love this, I'm going to do it forever.
I wanted to be a multifaceted company with a foundation in languages. I've seen companies before Amazon, I studied these companies like Kawasaki and Yamaha, and that always fascinated me: they make pianos and motorcycles. These companies fascinated me, how they will do multiple things and how they can succeed, and that's where I'm going. You see companies like 3M who do a lot of things and then Amazon who started off just as a company that was selling books online and now they're selling service space. So many of the websites now are on Amazon Web Services, they sell all this stuff in their warehouses. I don't know which one makes more money at those, their warehouses or their service space, you know? They do a lot and that's the protocol that I'm going by, the template that I'm using.
I want to do a lot of things and I want Day Translations to be expanding, but I want our roots to always be in languages and I think that that's what will bring us very far. The roots will always be in the things that my grandfather told me as well: that's why the company is called Day Translations because his name was Francis Joseph Day, so every day I'm reminded to be like him to follow his guidance. And I do, and it works really well. I'm following his guidance every day. Something he used to teach me comes up at work and I apply it, so I thank him every day.
What can you tell us about your virtual remote interpreting app?
I strongly believe in remote work, but I also believe in mobile work and I want to be one of the pioneers of that. When you talk about remote work, everyone knows that now because after this pandemic, everyone is starting to understand that they can be efficient working from home. A lot of people have gone back to the office, so they've been a little bit stubborn about it, but not me because we started our company as a remote company, we still are, and for me it's very effective.
I feel incongruous or I feel just out of sorts whenever I'm working around a lot of ineffective people, but when I can work at home and assign someone to do something and let them get it done on their own time, I feel much more productive instead of just wasting my time. I believe in working from home and that's what the idea of remote interpreting is, but when I talk about mobile work, I'm talking about the ability to work remotely and to move around at the same time.
So, I want to allow our employees to work from home, or if you're going on vacation and work on vacation, if you're going to France or can work in France, if you take a trip to Monaco and you're on a yacht work from the yacht, if you're waiting in line for your children to pick them up from school in your car, and you know it's going to be 45 minutes, or you're just sitting somewhere, ahead of time and it's going to be an hour. Well, you can work from our interpreting app and this is going to be expanding to do a lot of other things besides interpretation. That's just the beginning. We're going to be providing customer service and stuff like that. It's called Day Interpreting and it's doing really well. We're getting a couple sign ups a day growing steadily.
Do you think you will keep adding more languages you'd like to learn?
That's a good question. I've been adding languages and I speak eight languages now, not fluently, but pretty well and it's pretty crazy because the final one that I'm speaking, I'm not going to say final, but the last one I'm learning right now, it's Chinese and that's not an easy language, so I'm going to be learning it for a while, probably five, 10 years or more, but I do think I would like to add one more. I need to improve my German, which I'm just totally forgetting. Now I'm replacing it in the mind space with Chinese but I'm just passionate about Chinese. I think that I would probably like to learn another language, an Asian language, maybe Vietnamese or Japanese. I want to learn Nigerian Pidgin English, that's one thing I really want to learn. I have a lot of Nigerian friends, so that's for sure.
I speak a little bit of a Patois and a little bit of Haitian Creole, but Nigerian Pidgin English is what I'm going for after Chinese or during Chinese.
You lived abroad, how were your experiences immersing yourself in the local culture?
I've been to only six countries, I don't want to talk myself up too much, but I know people who've been all around the world who don't really absorb these cultures. For me, I feel like I've really absorbed where I've been, even where I haven't been, because I've made friends from all around the world, living here in Tampa, Florida.
My experience is immersing myself in these cultures, it's extremely rewarding. I remember moments when I was in Morocco that were just beautiful, just sitting there and just watching people, walk by and listening to them, speaking other languages, noticing how they pick up on things a little bit differently in some other places, the way they pay attention to things.
I don't remember exactly what happened, but I was walking in the Medina Kadima, Morocco and this guy was just observing me and he told me what I was thinking. "How do you know what I was thinking?" and he said: "I could tell by your body language". So it's interesting, traveling is amazing, it's rewarding.
A lot of people will have traveled a lot and they feel like, if you haven't traveled, you can't communicate with people who have it traveled a lot. It's given me so much experience, it's helped me so much with this job, working with all the different cultures I work with, I feel like a chameleon. I changed and I adapt to them and that's my goal is to adapt to everyone.
What would you advise to someone who wants to embark on a translation career?
If you're going to do it, focus and choose and do it, you don't just say it's going to be a side job.
Invest in the tools you need, such as:
SDL Trados,
Transifex,
Smartcat,
Wordfast,
Matecat,
Nemo.
Plus learn about machine translation, learn about natural language processing. All these things are part of the industry. They're not competitors, but they're part of the industry.
We need to grow all of these things together, it's just a booming industry and all these parts are going to be booming in the future, and we need to be on the cusp with all this type of technology.
Would you say that translating is a good career choice for digital nomads?
Translating is definitely a good choice for digital nomads, but make sure you have good internet and you're a stable person. I used to be against working with digital nomads, but now I'm for it because I believe that that's the future. And it's definitely something you can do, especially with tools like translating in the cloud, tools like Smartcat, because you can start a translation even if you don't bring your computer, upload it to the cloud and then go to a different computer in a different country and then download it from that same cloud and complete your translation. It's amazing and that's good because if your computer crashes the translation is still there. So as soon as you have access to a computer, you'll be able to download your translation again. It's a great career path, it's a great career for digital nomads, I highly recommend it, plus interpreting, plus everything we're going to be doing with our BPO services. It's called daybpo.com.
We are creating the GUPL, the Global Union for the Preservation of Languages, and I want to get a lot of people involved in this.