Accepting International Payments: Wise (formerly TransferWise)
TransferWise
Wise (formerly TransferWise) was established in 2011 by two Estonians, its global headquarters is in London, UK, reported revenue for almost £180 million in 2019 and employs more than 2,000 people. It also has offices in Singapore, Belgium, Hungary, Ukraine, UAE, Hong Kong, Malaysia, Australia, India, the US, Brazil, Estonia, Japan.
British entrepreneur Richard Branson invested in Wise in 2012; in the same year Wise acquired approval from the UK Financial Regulator. To note: Richard Branson founded Virgin Money in 1995; the UK operation was sold to Clydesdale Bank in 2018 completing transfer in 2019 and in the first half of 2020 it reported a £7 million loss linked to the Covid-19 pandemic.
In 2014 Wise launched its mobile app. In 2017 the company was valued at $1.6 billion and in 2019 at $3.5 billion.
In 2019 Wise opened a new European headquarters in Brussels, Belgium, at the same time applying for a European licence through the National Bank of Belgium in order to be able to operate in the EU after Brexit without losing passporting rights.
The company supports money transfers in multiple currencies and has a customer base of about 9 million users. The core business is to offer currency transfers at a reduced fee using a crowdsourcing model and the real mid-market exchange rate.
Funds are pooled together and transfers are paid via local bank transfers.
On average customers can save about 80% on transfer fees compared to the fees charged by major banks.
Opening an Account
First a customer registers for the service with his/her email address, Google account or Facebook account. Opening a multi-currency Wise account requires submitting:
your personal photo ID, which is then verified
a recent digital picture of you
proof of address.
Identity documents include:
passport
national ID card
driving licence
Proof of address include:
utility bill
bank statement
credit card statement
tax bill
council tax bill (UK)
vehicle registration or tax
driving licence
government-issued document
To note: if the customer finds it difficult to procure a proof of address (which is common among digital nomads and remote workers) Wise allows to take a selfie holding an ID document.
The identity verification process should be complete within two to three working days.
The customers use their local bank account without having to open a separate traditional international bank account. Payments can be made by credit card, debit card or via bank transfer.
There is also the option to have a Wise debit card allowing to spend in different currencies worldwide and it's integrated with Apple Pay.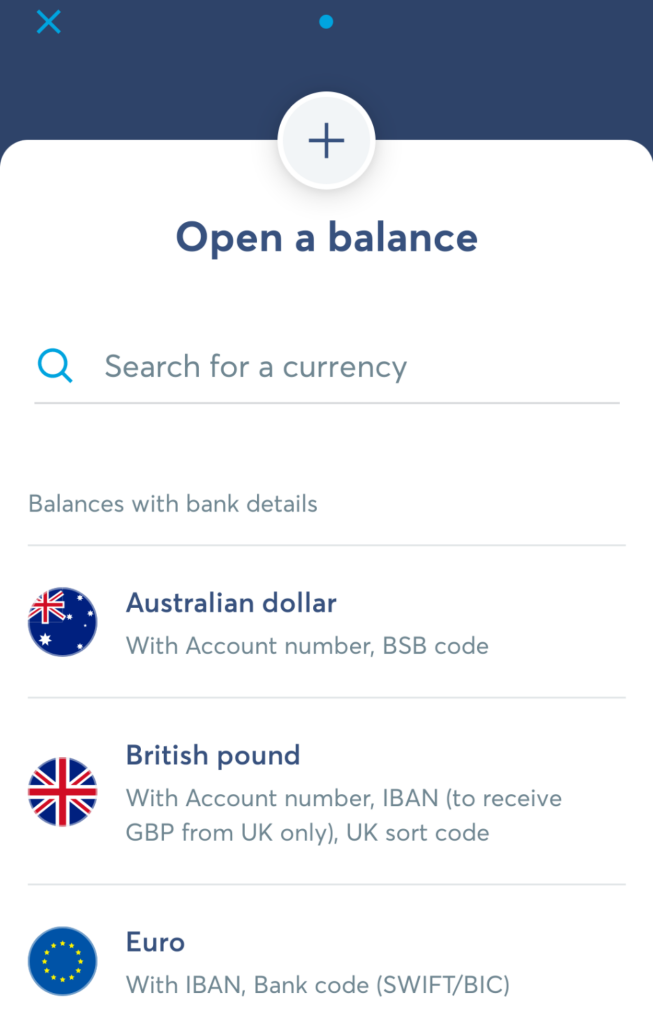 Using Wise
Using Wise to send and receive payments is straightforward. Transfers started in the morning can often be completed in the same day, most transfers take one working day to complete but during the weekend they get processed from Monday.
The customer is required to fill out the IBAN/SWIFT/BIC codes depending on which countries are processing the transfer. There are maximum transfer limits according to each currency; for example, you can transfer up to 1.2 million euros per transfer or 1 million pounds.
Wise uses HTTPS encryption and 2-step login to protect transactions. Wise offers the option to hold a borderless account with more than 50 currencies at once.
Having used Wise for a few years, including to purchase a house in a different currency, I can say I have had a positive experience.
Use this link (affiliate) for your first fee-free transfer (Terms and conditions apply).